For you to view: a short doc from CBC's The National about Lynn Johnston wherein Canada's most famous cartoonist sounds off on her career, life, and work. Johnston, whose latest book is currently #4 on the Amazon.ca graphic novel bestseller list (#240 overall) certainly has had an interesting year and this tiny piece of video may temporarily satiate the many For Better or For Worse-watchers who are waiting on her next move.
Speaking of bestseller lists, it's been awhile since Sequential has checked in with the online sellers to try and gauge what the folks are reading. Amazon.ca breaks down the comics and graphic novel list by category (GNs, manga, etc) as well as having a general overall list. The bestsellers of the moment are fairly predictable if you follow the media hype for comics at all, with titles like Buffy, Stephen King's Dark Tower, The Complete Peanuts, Fruits Basket and Naruto dominating the list. Some surprises, like the Perry Bible Fellowship collection (currently #3), keep the list interesting. As for Can-con, aside from a few work-for-hire U.S. imports like Tek Jansen and Y: The Last Man, you have to go pretty far down the list before you find a graphic novel by a Canadian creator (that would be Dramacon 3 by Svetlana Chmakova, currently available for pre-order and ranked at #78).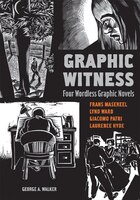 The Chapters-Indigo list tells an entirely different story. You can figure out a bestselling manga list easily enough, but a general comics and graphic novel list is harder to come up with. Various searches yield different results. Try here, here, for fairly boring and predictable lists of bestsellers dominated by imported U.S. superhero publishers. A straight search for graphic novel bestsellers yields this list, which is closer to what you might see on Amazon. George Walker's collection of woodcut novels turned up in one search I did, but I can't remember how.
At the opposite end of the spectrum, two lists published by a smaller Canadian retailer yield two extremely different yet interesting results. Montreal's Fichtre, specializing in French-language and Quebec bd, has a monthly and year-to-date top 15 list chock full of indie books and Quebec cartoonists like Michel Rabagliati and Jimmy Beaulieu.
However, by far the most comprehensive list of retail graphic novel sales in Canada comes from Bookmanager. An industry standard, their full list just goes on and on, but here are the top 50 strip collections & graphic novels in Canada, as of November 8:
1. Senior's Discount: A For Better or For Worse Collection
Lynn Johnston
Andrews McMeel Publishing
2. Naruto Vol. 21 (Paperback)
Masashi Kishimoto Frances Wall
Publisher: VIZ Media LLC
3. Naruto Vol. 19 (Paperback)
Masashi Kishimoto Frances Wall
Publisher: VIZ Media LLC
4. Schulz and Peanuts (Hardcover)
David Michaelis
Publisher: Harpercollins Publishers
5. Naruto Vol. 20 (Paperback)
Masashi Kishimoto Frances Wall
Publisher: VIZ Media LLC
6. Tsubasa 15: Reservoir Chronicle (Paperback)
Clamp
Publisher: Random House Publishing Group
7. Garfield Goes Bananas: His 44th Book (Paperback)
Jim Davis
Publisher: Random House Publishing Group
8. The Far Side ® Scared Silly: 2008 Desk Calendar (Calendar)
Gary Larson
Publisher: Andrews McMeel Publishing
9. Garfield Fat Cat 3-Pack: A Triple Helping of Classic GARFIELD Humor Vol 3 (Paperback)
Jim Davis
Publisher: Random House Publishing Group
10. Naruto Vol. 24 (Paperback)
Masashi Kishimoto Frances Wall
Publisher: VIZ Media LLC
11. Bleach Vol. 21 (Paperback)
Tite Kubo Frances Wall
Publisher: VIZ Media LLC
12. Kitchen Princess 4 (Paperback)
Natsumi Ando Miyuki Kobayashi
Publisher: Random House Publishing Group
13. Naruto, Volume 1: Vol. 1 (Paperback)
Masashi Kishimoto
Publisher: VIZ Media LLC
14. Naruto Vol. 22 (Paperback)
Masashi Kishimoto Frances Wall
Publisher: VIZ Media LLC
15. And When She Opened the Closet, All the Clothes Were Polyest: A FoxTrot Collection (Paperback)
Bill Amend
Publisher: Andrews McMeel Publishing
16. Naruto Vol. 23 (Paperback)
Masashi Kishimoto Frances Wall
Publisher: VIZ Media LLC
17. The Far Side ® Scared Silly: 2008 Wall Calendar (Calendar)
Gary Larson
Publisher: Andrews McMeel Publishing
18. Teaching: Is a Learning Experience! (Paperback)
Lynn Johnston
Publisher: Andrews McMeel Publishing
19. Fruits Basket 17 (Paperback)
Natsuki Takaya
Publisher: Tokyopop
20. Dark Tower: The Gunslinger Born (Hardcover)
David & Furth Peter David Robin Furth
Publisher: Diamond Book Distribution
21. Alternative Zits: A Zits Treasury (Paperback)
Jim Borgman Jerry Scott
Publisher: Andrews McMeel Publishing
22. Death Note, Volume 1 (Paperback)
Tsugumi Ohba Takeshi Obata
Publisher: VIZ Media LLC
23. Vampire Knight, Volume 1 (Paperback)
Matsuri Hino
Publisher: VIZ Media LLC
24. Vampire Knight, Vol. 3 (Paperback)
Matsuri Hino Megan Bates
Publisher: VIZ Media LLC
25. Psycho Busters 1 (Paperback)
Akinari Nao Yuya
Aoki
Publisher: Random House Publishing Group
26. Bleach, Volume 1 (Paperback)
Tite Kubo
Publisher: VIZ Media LLC
27. Garfield Blots Out the Sun: His 43rd book (Paperback)
Jim Davis
Publisher: Random House Publishing Group
28. Dark Hunger (Paperback)
Christine Feehan
Publisher: Berkley Publishing TRD
29. Fullmetal Alchemist, Volume 1 (Paperback)
Hiromu Arakawa
Publisher: VIZ Media LLC
30. Naruto, Volume 13 (Paperback)
Masashi Kishimoto
Publisher: VIZ Media LLC
31. Naruto Vol 14 (Paperback)
Masashi Kishimoto
Publisher: VIZ Media LLC
32. Death Note, Volume 4 (Paperback)
Tsugumi Ohba Takeshi Obata
Publisher: VIZ Media LLC
33. Fruits Basket 1 (Paperback)
Natsuki Takaya
Publisher: Tokyopop
34. Garfield Fat Cat 3-Pack: A triple helping of classic Garfield humor (Paperback)
Jim Davis
Publisher: Random House Publishing Group
35. Death Note, Volume 2 (Paperback)
Tsugumi Ohba Takeshi Obata
Publisher: VIZ Media LLC
36. Death Note, Volume 8 (Paperback)
Tsugumi Ohba Takeshi Obata
Publisher: VIZ Media LLC
37. Spy vs. Spy 2: The Joke and Dagger Files (Paperback)
David Shayne J Abrams
Publisher: Watson-Guptill Publications
38. Justice (Hardcover)
Jim Kreuger Alex Ross Doug Braithwaite
Publisher: DC Comics
39. Simpsons 2008 Fun Calendar (Calendar)
Matt Groening
Publisher: Harpercollins Publishers
40. 30 Days of Night (Paperback)
Steve Niles Ben Templesmith
Publisher: Idea & Design Works Llc {IDESN}
41. Asterix and the Falling Sky (Paperback)
Albert Uderzo Anthea Bell
Publisher: Orion
42. Naruto, Volume 2: Vol. 2 (Paperback)
Masashi Kishimoto
Publisher: VIZ Media LLC
43. The Far Side ® Scared Silly: 2008 Mini Wall Calendar (Calendar)
Gary Larson
Publisher: Andrews McMeel Publishing
44. Trivial Simpsons 2008 366 Day Calendar (Calendar)
Matt Groening
Publisher: Harpercollins Publishers
45. Naruto, Volume 3: Vol. 3 (Paperback)
Masashi Kishimoto
Publisher: VIZ Media LLC
46. Fruits Basket 2 (Paperback)
Natsuki Takaya Yuya Aoki
Publisher: Tokyopop
47. Chibi Vampire 5 (Paperback)
Yuna Kagesaki
Publisher: Tokyopop
48. Shortcomings (Hardcover)
Adrian Tomine
Publisher: Drawn & QuarterlyShortcomings (Hardcover)
49. Fruits Basket 4 (Paperback)
Natsuki Takaya Yuya Aoki
Publisher: Tokyopop
50. Bleach, Volume 16 (Paperback)
Tite Kubo
Publisher: VIZ Media LLC